Winter Car Maintenance & Preparation
New York's winters can be harrowing, even for those who've lived in the area for years. With that said, a little bit of preparation can go a very long way! Our tips on how to prepare a car for winter can help you make this season truly enjoyable—not just tolerable—and we'd be happy to answer any questions you have along the way.

How to Prep a Car for Winter
Getting ready for winter doesn't have to feel like a chore, so don't wait to schedule service! All of the following winter car prep tips can be completed in a single afternoon at our service center:
Make Sure Your Visibility is Perfect: Replace Your Windshield Wipers & Washer Fluid! Windshield wipers should be replaced at least once or twice a year—and we recommend swapping them out whenever the seasons change. After equipping new wipers, replenish your wiper fluid.
Winter Tires Have the Best Traction: Start with a check of your existing tires! All-season tires become harder in cold weather, and don't do as well on snow or ice as dedicated winter tires. If you're not looking for a new set of tires right now, then you should perform basic tire maintenance with our service team—and ensure that your tire pressure is right where it should be!
Don't Get Left in the Cold: Get your Battery checked! Cold weather can drain the last bit of remaining charge from a dying battery. You can have your battery tested at our service center, or test it yourself with a gauge from our parts department. If it's been more than a couple of years since your last battery replacement, we recommend a new battery to get you through the season.
Have Your Brakes Inspected: Along with your tires, your brakes are your vehicle's most important safety feature. Screeching and shaking are telltale signs of worn-down brakes, but you should have your pads inspected even if everything seems fine.
Replenish Your Coolant & Other Fluids: Keep in mind, coolant is necessary for proper engine regulation during both hot and cold extreme temperatures! Coolant, also known as antifreeze, should always be kept at the manufacturer's recommended level. While you're under the hood, it's also a good idea to check all of your fluid levels and see if anything's running low.
These are the most important steps you can take to get your vehicle prepared for cold weather—but if you've noticed issues with your heating system or handling, then we'd like to help you resolve those issues too.
If you're hoping to thrive—and not just survive—the winter months, then you should also consider optional upgrades and accessories. Remote start, all-weather floor mats, and roof racks are three of the most popular add-ons with drivers in Port Jervis and Goshen.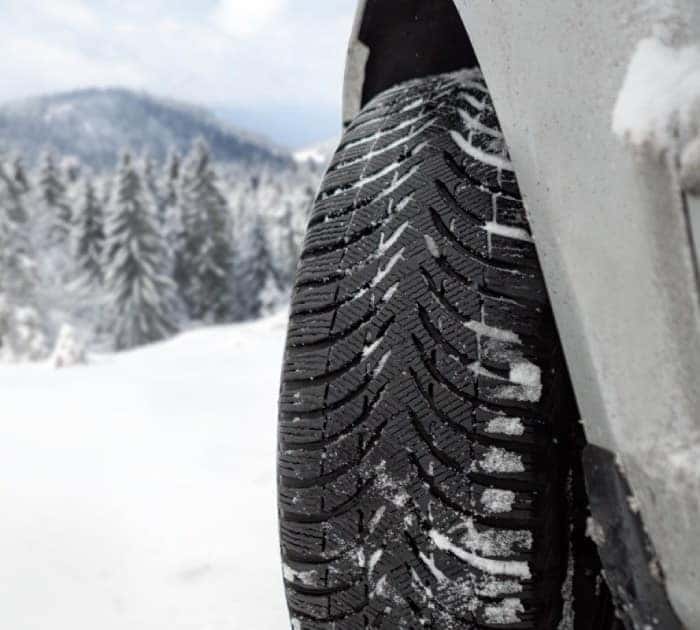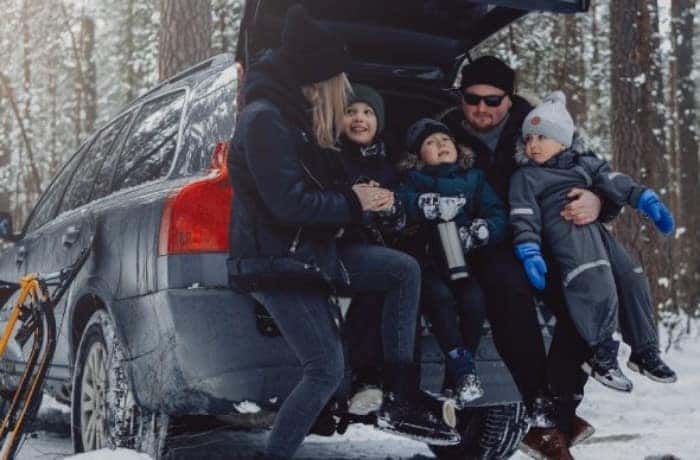 How to Build a Winter Emergency Car Kit
You trust your car to get you from point A to point B, even when the weather is working against you. With that said, preparing for the worst case scenario is always a winning strategy. Here's what you should put in your winter emergency car kit:
Blankets
Hat and gloves
Extra socks
Boots
Water
Shelf-stable snacks
Ice scraper
Battery cables
First aid kit
Phone charger
Flashlight
Safety vest
Roadside triangles for visibility
Rain poncho
What to Do If You Become Stranded
If you're forced off of the road for any reason and can't get back on track after clearing the snow from around your tires, call 911 at the earliest opportunity. Stay put, and don't go looking for help. If you have to exit the car for any reason—for example, to set up your roadside triangles and make your position evident to emergency workers—then be sure to keep yourself dry.
It's important to keep yourself as warm as possible for as long as possible. For precisely this reason, we recommend that you always keep your gas tank at least half full during winter. Exhaust fumes can enter the vehicle if there isn't a place for them to go, so make sure to clear the snow away from your tailpipe before you run the heater.

What to Keep in a Winter Emergency Car Kit